Manufacturing and sale of rubber and rubber bonded to metal technical items.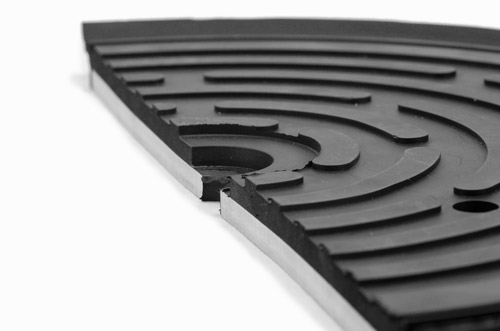 We are very skillful in technical rubber molding, both small and large production series. We take care of our clients from the design, up to the finished article.
Professionalism, competence and flexibility, in addition to a thorough knowledge about vulcanization of rubber and rubber bonded to metal, allow us to provide highly customized products: a single piece as well as tens of thousands of pieces.


Do You want to know more?
Find out motivations for our reliability.
Very high quality items
We select and aggregated different materials
according to our customers needs: as coefficients of friction,
chemical resistance, abrasion, UV rays and much more.
Very long experience
applied to a wide range of articles,
even for minimum sized items.


What do you need?
We can manufacture anything you want. Watch, please!
Accurate Production
From the very first to the last step
we take care of every detail, we use innovative techniques
for both producing and controlling.
We plan the exact delivery date
to respond with promptness and accuracy
to our customers' demands.


Do you want to know more?
See how perfect items are manufactured.