PU Mill items
PU mill items are quite an innovation in our production capabilities. This unique compound looks like a solid rubber, and it's not made for casting. Hence we can handle it much better even with tricky item's design. It joins together the best of polyurethane: great abrasion resistant, with the best of rubber: great friction.
Due to this unique property we suggest to use it in any application where it is mandatory the abrasion resistance and the friction as well: e.g. for moving marble sheets or glass sheets.
Each color define the hardness: red has 60ShA, translucent has 70ShA, purple has 80ShA, orange has 90ShA, white has 93ShA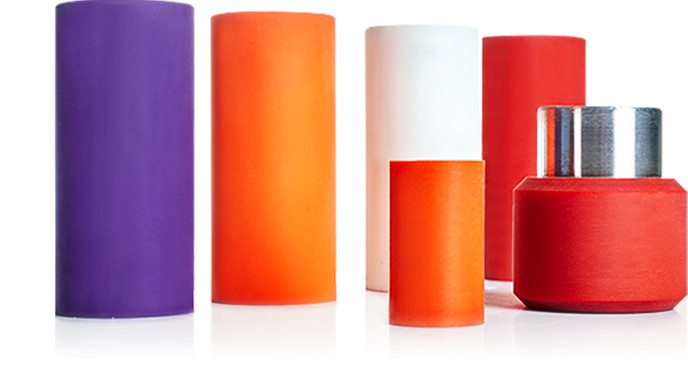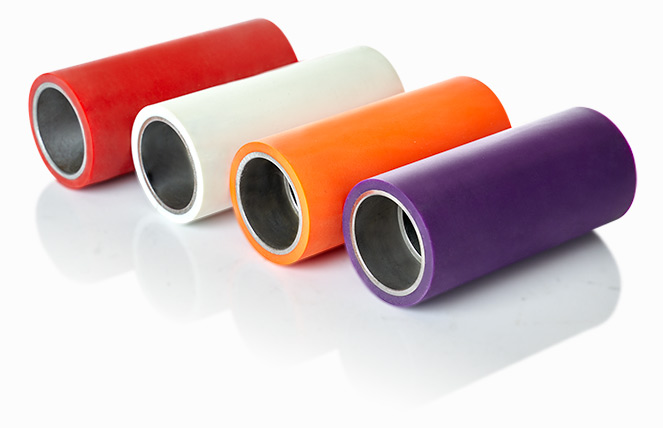 Pu mill rollers
These rollers are mainly used in edgebanding machines.
The abrasion resistance and the high mechanical properties of PU, let the final user to push the panel with a higher force than the usual force he can apply with a rubber roller, without damaging the roller. At the same time the friction property will prevent the edge from slipping away.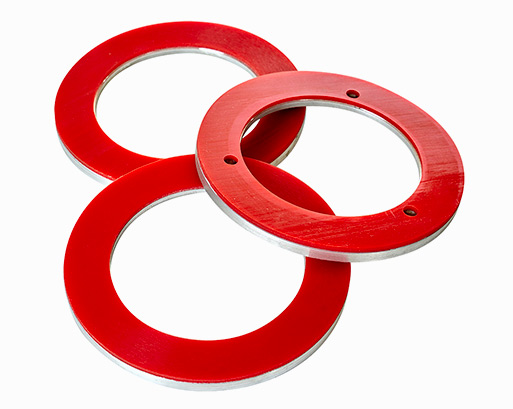 PU mill plates
This item is made by cold bonding a pre-molded PU sheet on the aluminum hub. Then to get a strict tolerance up to 0.03mm, the item is grinded. They are mainly used as clamps for wood, glass and marbles panels.
Even if the panels are very big, the strict tolerance allows the final user to mount more than one plate in different areas of the panel, ensuring a perfect plane which stays within 0.03mm.
PU Mill wheels
These wheels can be used for various applications: from the most classic panel handling, or running on metal surfaces such as shaft and plunger, up to running on abrasive floor, concrete, asphalt…
They are suitable for working with sandblaster machines, cranes, and as a shaped pulley for guiding diamond wires too.