Industrial gaskets, rubber and other materials
Effegomma manufactures highly customized rubber seals, silicone seals, polyurethane seals in several different shapes and sizes, in compliance with technical specifications and customer's design
In particular, we produce:
Lip seals, o-rings, rubber bellows, silicone seals, EPDM rubber and polyurethane, Viton® seals.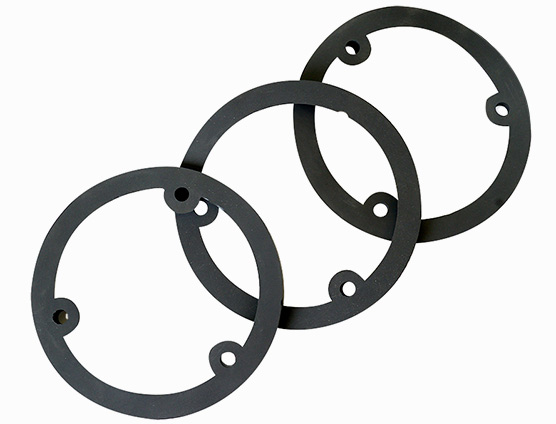 Anti-vibration seal.
Anti-vibration seals are made of nitrile rubber, they are mostly used under rotating beacons on emergency vehicles.
Even if nitrile rubber can absorb a lower amount of vibration compared to natural rubber, its smooth look and the higher resistance to weather conditions, give to the seal a longer life span.

Customized geometries
Effegomma seals allow the coupling between different mechanical parts that do not fit perfectly.
Above all, they counteract any irregularity due to the molding process.
Natural rubber lip seals
On customer's request are available in natural rubber to meet any type of technical needs.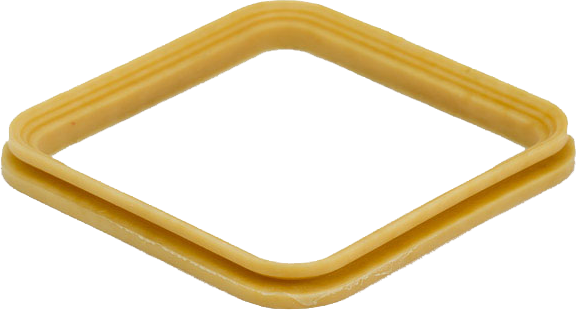 Seal for suction cup working with glass
Made of 100% pure natural rubber, they can be stretched 6 times their initial length and heavily compressed without causing any permanent deformation. They have an excellent grip due to the chemical nature of the compound, letting the user to run any tools on the glass faster than any other rubber, plus it has a good resistance against cuts caused by the sharp edges of the glass itself.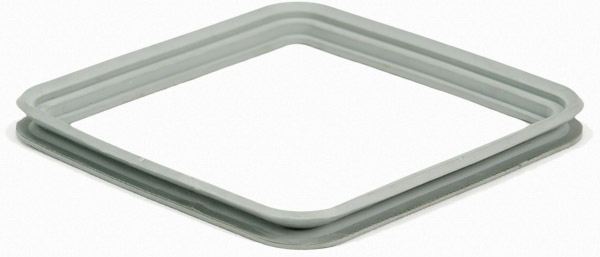 EPDM lip seals
Made of EPDM rubber enable high resistance to atmospheric factors and heat.
Cogged seals
For suction cup on plastic or aluminum body.
They are made for assembly with plastic or aluminum parts.