Suction cups for different application areas.
Effegomma manufactures rubber suction cups and various types of suction cups in a variety of materials, depending on the final use.
Rubber cups
Nitrile rubber suction cups are molded with a zinc-coated washer, they feature a central bore for assembling and mounting a vacuum system aspiration.
They are suitable for lifting laminate and metallic sheets, still covered with oils and grease.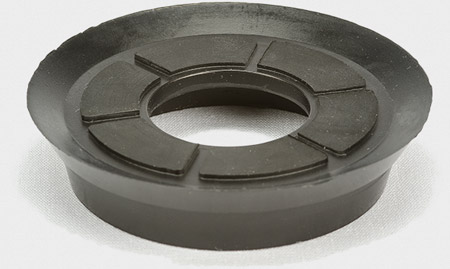 Types
We produce
lip seals to be assembled on plastic bodies,
vacuum suction cups,
lifting suction cups,
vulcanized suction cups on aluminum discs or on a screw body
for a double effect: gripping and releasing.
High purity degree natural rubber NR.
Giving maximum flexibility.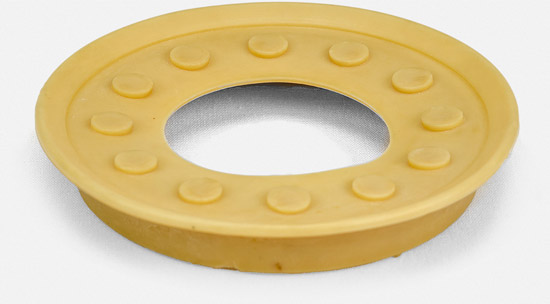 Other materials
Depending on the final use, We manufacture different material types.
EPDM
Due to its firm chemical nature, it gives the items longevity and immutable characteristics over time.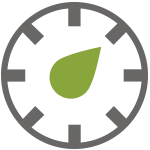 NBR
It is used to work in the presence of oils.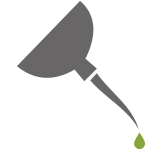 VMQ (silicone)
It is used in presence of glues and high temperatures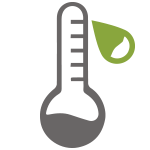 Applications
Our industrial suction cups find applications in many sectors
Numerical control machines for wood, marble, and glass processing.
Suction cups for lifting glass and aluminum panels, machinery and equipment for gyms and swimming pools.
Vacuum cups for swimming pools, suction cups for water fitness equipment
Suction cup Ø60 EPDM with M8 stainless steel screw vulcanized inside.
Excellent for any vacuum application in the atmosphere as well as dipped in fluids such as water and chlorine or sea water.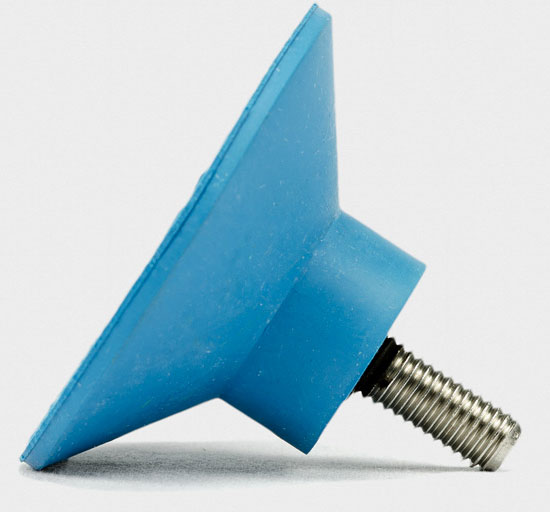 ø 390mm suction cups for lifting skyscraper glass
Suction cup on oil-resistant aluminum body, designed for lifting large glass windows.
The double lip and the two internal seals give this article a high security even against accidental bumps.

ø 84 Suction cups,
made of PU 60ShA for holding and rotating raw and semifinished product in CNC machine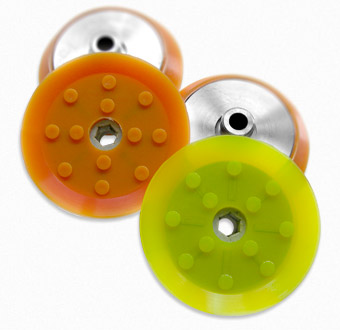 ø 440 Suction cups,
made of PU 60ShA for handling and lifting glass, marble and aluminum.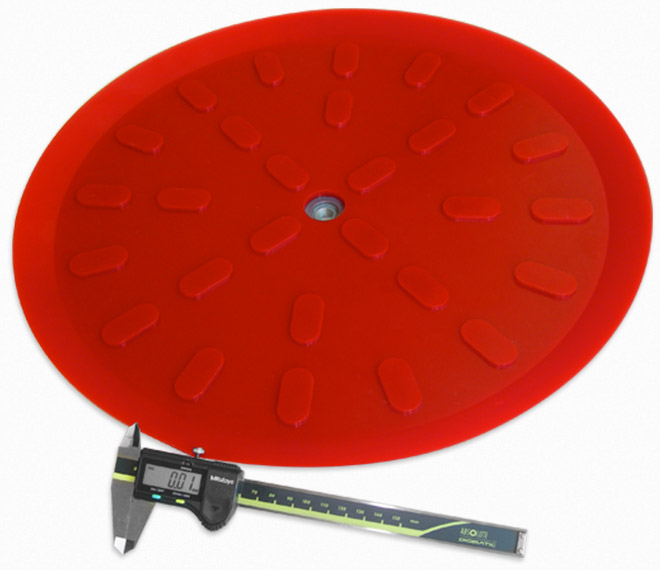 Suction cups for reference planes
t is glued and cold assembled is made up of materials such as plastics, rubber and polyurethane.
It is grinded with a tolerance of 0.05mm and used primarily where a high precision is required